TAFE SA have issued a press release detailing how they intend to continue to support students as we navigate this pandemic.
TAFE Students of all other States and Territories are advised to contact their state providers for information on what is happening at your State TAFE.
Response to pandemic will shape TAFE SA's future learning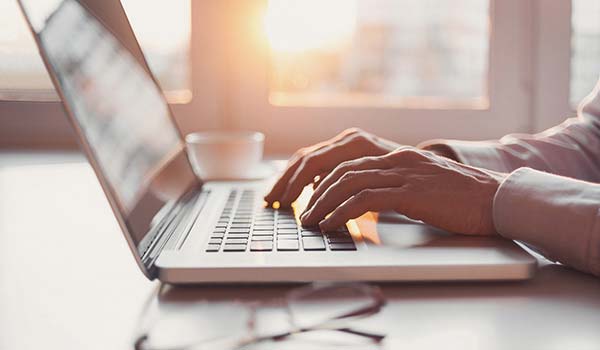 TAFE SA will commence a revitalised learning experience for students with the implementation of blended training delivery, following the latest expert health advice approving the removal of key face-to-face learning restrictions.
The blended delivery model will be implemented in a phased approach meaning that students will continue their learning via digitally enabled methods while also attending a TAFE SA campus for the practical and assessment components of their course.
TAFE SA has currently transitioned 94 per cent of its courses to digitally enabled learning since the beginning of Term 2. 
The alternative delivery methods and models that TAFE SA has adopted to respond to COVID-19 has resulted in new ways students can learn and this will shape the future delivery of training at TAFE SA.
TAFE SA Chief Executive David Coltman said that TAFE SA welcomes the opportunity to re-introduce face-to-face training, however its focus will remain on the safety of staff and students.
"Blended digitally enabled delivery will enable students to participate in face-to-face activities while also continuing digital learning," Mr Coltman said. 
"Our focus is on keeping our students and staff safe and providing the opportunity for more South Australians to get the skills and training they need.
"In recent weeks, TAFE SA has successfully introduced new and different ways of learning across 94% of our courses.  This has provided greater reach and access to students across the state.
"Many of these new, innovative and creative training initiatives will remain in place, providing a quality, blended training experience for students now and into the future.
"This means that students, particularly those in regional areas, will be able to participate in courses that are being delivered using blended, digitally enabled learning activities from wherever they are.  These will be complemented by on campus practical sessions that access our specialised equipment."
Where course content can be effectively delivered digitally, this will continue. Where this isn't possible, on campus options will be implemented.  
From 11 May 2020, this phased approach of blended learning will see the delivery of VET in Schools training re-commence on site at schools in instances where effective digital delivery cannot be achieved. 
From Monday 18 May 2020, priority courses, including those unable to successfully transition to digitally enabled delivery, will re-commence practical training on campuses where effective digital delivery cannot be achieved. 
From Monday 1 June 2020, the majority of courses will resume on-site access for only the practical components of training that can't be effectively delivered digitally. Students will attend campuses for elements of courses that have specific facility, equipment or software requirements that can only be accessed at a TAFE SA campus.  All education and training will include digitally enabled learning.   
Education Minister John Gardner said it was important for TAFE SA to re-commence face-to-face learning.
"It is great news for South Australia that TAFE is able to transition back to face to face learning so soon, and it is because of the great work of our public health officials that this has been able to happen," Minister Gardner said.
"Providing learning on site gives students better access to educators and experts, as well as specialist facilities to assist with practical learning, and TAFE students will benefit greatly from the transition back.
"I know that many schools across South Australia will welcome the return of the delivery of VET courses for students on school sites as soon as next week.
"TAFE has done a fantastic job adapting to this challenging environment and I commend them for their work."
For specific enquiries, students can contact the TAFE SA Customer Support Contact Centre on 1800 882 661 or email.